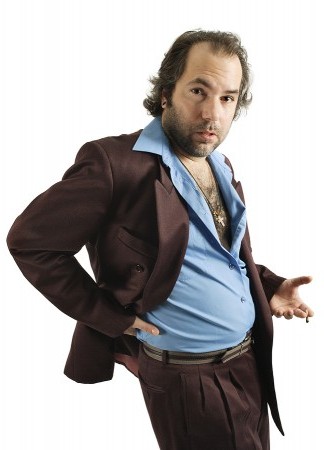 As if there weren't enough problems from the time-share industry…
Christie and I received a Facebook post from an aunt of hers asking about a company that was offering to buy her timeshare. Right off the bat, something was wrong with this scenario. A timeshare company makes no money if they resell something they already sold (probably oversold actually)…so it wasn't the developer calling. If it wasn't the developer, how the heck did they get her name?
We checked out the company she mentioned and sure enough, the company had many complaints against it. I still wondered how the company got her aunt's name.
Coincidentally, we started hearing murmuring that a BIG issue had hit the local timeshare market. Lawyers were in town, meetings called, and people were threatened. It was time to get on the phone and call a friend to see what was happening. Were these two stories related?
I called a buddy and he told me that he knew what was going on and people were even offering him money to get in on the con. My friend has way too much integrity for that and told them "no." He told me how much money these scammers were making and the numbers made my jaw drop! After chatting on the phone and getting an idea of what was happening, I went online to do some research and clarify what was happening. It was NOT a new scam…just an old one being worked to death!
This is how the con works. Someone gives the "scamming timeshare resale company" (STRC) a name or list (more on who "someone" can be). Now to be clear there really are REPUTABLE timeshare resale companies out there (I will include a list at the bottom). The STRC rep will call the name he/she has been given and let them know the good news – "Someone wants to buy your timeshare and I have a contract right here!"
They will try to make it sound believable (a client requires a block of time for business blah blah blah…it's all garbage). They may even say the buyer wants to pay MORE than what you paid for it. All you have to do is send them some money to handle the transfer and THEN they will send you the proceeds from the sale (they will know what you paid for the timeshare from the list they got from that special "someone").
Maybe it's only $500 or $1,000, it's a small amount to pay to "ditch" that timeshare. Heck, maybe you're tired of paying the maintenance fee, haven't used it the way you thought you would, or you are just desperate for some cash. You know it MAY be a risk but hey, it's only a little bit…right? Part 1 completed. The hook is in the mouth.
A few weeks go by and you are wondering where the money for your timeshare is. Time to call the STRC representative. The nice man, who probably mentioned he worked in timeshare but hated the sales tactics and just wants to help owners like you get out, now informs you that, ooops, there is something else. Turns out your contract has a fee to transfer, or maintenance fees that need to be paid in advance, or some other thing that sounds good but is meant to get you to fall for Part 2 – Send even MORE money. The reality is that most timeshare contracts DO have this type of clause in it but these are scammers…it's just another lie.
These crooks are good. Some folks will send the extra cash, lots folks – just because they don't want to lose all the money they sent…yup, true! To give you an idea of HOW much these guys are getting, imagine $60K to $300K/month…per scammer!
Some more time passes and STILL no check. Panic sets in and it's time to call back. Now, when you call, they will hang-up, ignore it, change numbers, lie, or one of a million other things. They don't want to hear from you and anything they say is just another lie.
Okay, for some of you, this may be salt in your wounds. What can you do now that you have contributed to the delinquency of a thief? First, cancel any checks that you have sent them (if it is not too late). Next, send a written complaint (with copies of the evidence) to your local Better Business Bureau, Attorney General, or other relevant consumer agency. If this happened in another country, it may be impossible for you to resolve.
If the TSRC is in another country, it is best if you still proceed as suggested. The Attorney General will be able to bring this to a higher level, politically, and may pressure the TSRC country to shut the scammer down. This will not get rid of the problem but it may very well help someone else.
Now, time to say who that "someone" is that passes along your name. It could be the person you met that invited you to the presentation. Maybe it is the person that checked you in at the resort. How about the salesperson (my friend was approached) or the manager that gets your info when you buy. It could even be someone in the office (especially for the lists). Why would they pass on your name? Money! They are paid between 10%-30% and they don't need to "get their hands dirty".
What can you do to protect yourself? First, there is no Santa Claus, Tooth Fairy, or Easter Bunny and there are also no timeshare resellers that will call you, out of the blue, with an offer to buy your timeshare…for any amount. In fact, it is a bad idea to give ANY timeshare reseller money upfront – 99.99999% of the time it is a scam at worst and a waste of money at best.
Okay, I guess I do need to pay some homage to timeshare. The idea is great and it does get a bunch of people to visit many areas of Mexico that they probably wouldn't see. Most of my real estate clients have/had timeshares and it was what helped them to fall in love with the area. And that's all I have to say about that.
John
P.S. We JUST received another email from a friend letting us know someone wants to buy his timeshare…uh oh! Also, the reseller I know that is not a scam is http://www.redweek.com
P.P.S. We love it when you leave comments.